---
---
Our Wanted Poster !
As of: 01-009-2017
Want to help out DocDingley.com?


Put up a Wanted Poster - Yup ! - A Genuine Wanted Poster

Here's a novel way to help spread the word about Old Doc Dingley and this wonderful website. Print Out and put up some 'Old Doc Dingley Wanted Posters', complete with take away pull tabs. Sound like fun? Go ahead it's easy, simply click on the Poster or PDF file link below and print it out. Tell your friends, put them up in store fronts, restaurants, pubs, merchants, bulletin boards, etc.




As of 03-29-19 available in over 104-Languages
View this page in:

---

Click here to download and view the Wanted Poster.PDF File.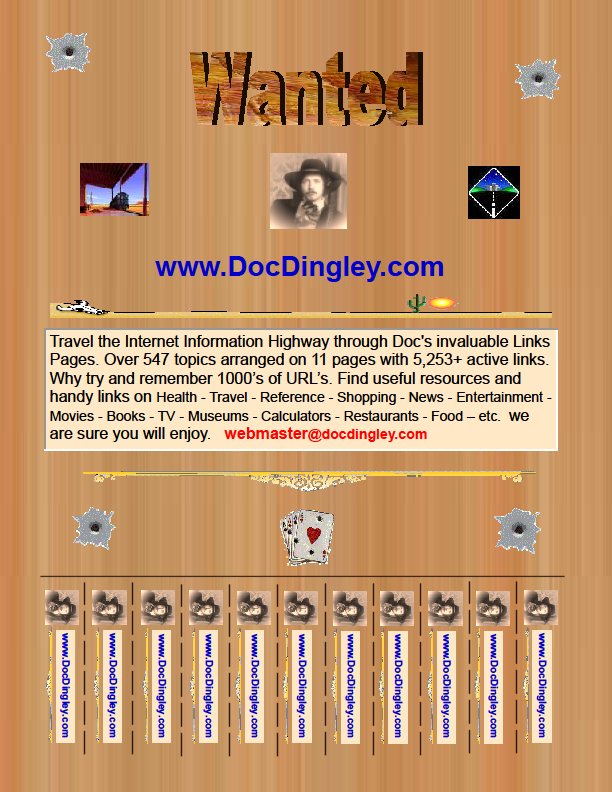 Set your printer to "Print background colors" if required.

To help people viewing the poster so they can take one of
tare off (pull tabs) with them we suggest making vertical cuts
between the pull tabs as illustrated above.

(Actual print size for the PDF included is: 8-1/2" Wide x 11" High)

Best viewed with either

Microsoft Internet Explorer 6.X

(preferred),

Mozilla Firefox 1.5.x

,

Netscape Navigator 6.X

, or Opera 9.x browsers at these or later versions. Use with 800x600 or better resolution, small/medium size text. *Note: Portions of this site require that JavaScript and Cookies be enabled to view the best effect of the website features. Our site predominately uses Arial Standard font styles as well as Comic Sans MS font styles. We recommend to get the most out of the site that you load and install the Arial Standard and Comic Sans MS fonts if you do not already have them installed, visit the TrueType Section of our Main Links page to obtain copies of these fonts and instructions on using them as well as the Microsoft XP and Vista Clear Type Tool also on that page.



Please let us know how we are doing !

Tell us if you find any broken links or have any recommendations for the page by sending emails to: webmaster@heartwingsandfriends.com - in the subject line please mention 'Broken Link' or 'Recommendations'.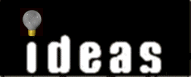 Would you like to have your site considered for addition to the list?
Perhaps you have a favorite link of your own you would like to have considered?
A new page or category?

Send us an email indicating what your site is about, where it fits, what the site of interest represents and we'll look at it. Send emails to: webmaster@heartwingsandfriends.com - in the subject line please mention either 'Please add my site' or 'Site Link Considerations'.

Note - Doc Dingley does not operate or control the information, products, and/or services found on external sites. Doc Dingley does not represent or endorse the accuracy or reliability of information, products, and/or services provided on or through external sites. Users assume responsibility and risk in their use of any external sites. Since Doc Dingley is not responsible for the availability of these outside resources, and their contents, users should direct any concerns regarding them to its site administration or webmaster.

DocDingley.com does not represent the external sites or advertize for these sites (at least not yet). Doc's policy is to give the people what they need, want, and find useful (quickly and categorized if possible). To try and make it easy as possible (although currently we know there's a whole lot of information on these pages. Each site has been carefully selected to represent what we hope is informative and as non-biased as possible on each of the subjects and topics listed.

Enjoy ! Visit each of the pages from any of the categorized pages or through the convenient Quick Section Jump To pull downs to get to subject/topics quickly.

Copyright 2000-2019, all Rights Reserved.
All Graphics text, Images, and content on this site are
the property of Doc Dingley except where noted.

E n d o f P a g e


Home Page
(Click here)
Please enjoy the other portions of this site as well below:

Copyright! Terms of use & Privacy Policy
Webspace created by Doc Dingley an R&D Enterprises Production
webmaster@docdingley.com


- Print this page